Restoring Our Faith in Marriage
Despite our negativity, most couples aren't doomed for divorce.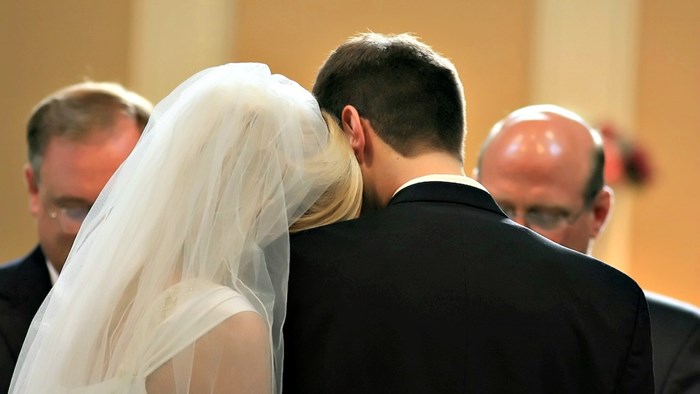 Image: andrewmorrell / Flickr
For decades, Americans have been hearing that the divorce rate in the U.S. is around 50 percent. And everywhere I travel as a speaker and researcher, I see a deep cultural discouragement about marriage today.
Conventional wisdom also holds that marriage is hard. We hear counselors and pastors use that term and picture most couples silently suffering in unfulfilling partnerships.
It feels like that college freshmen orientation where you're told to look to your left and right and realize that one of you won't be here in four years. We essentially hear, "Two out of four of you won't be here. And the rest of you will be miserable. But have a nice marriage!"
It makes couples look around and wonder which of their friends is headed towards inevitable failure. It makes singles question why they should get married to begin with. And it sure makes it all too easy for a struggling couple to give up, when they think half of everyone else couldn't make it ...
1