Christian Couple Responds After #ShareACoke Baby Announcement Goes Viral
Dad-to-be: "The beauty of the video was that we didn't intend for this to happen."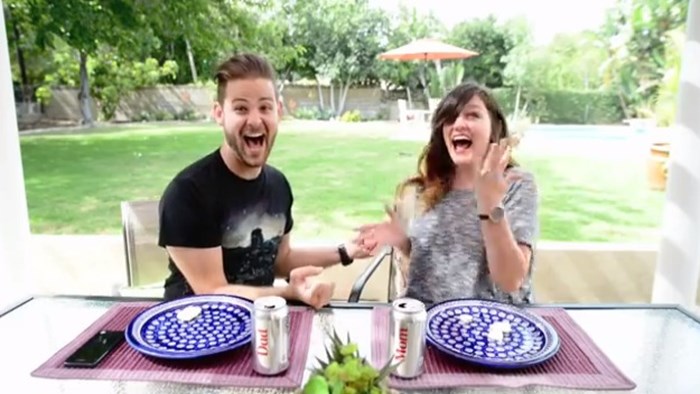 Image: Courtesy of ThePatandDreShow / Youtube
Soon after Los Angeles pastor Patrick McGillicuddy and his wife Whitney posted their baby announcement video a couple weeks ago, theirs became the pregnancy heard round the world.
Inspired by Coca-Cola's personalized #ShareACoke cans, the couple cracked open can after can of Diet Coke in what has been dubbed the "best baby announcement ever;" featured on Good Morning America, E!, the Huffington Post, and across the web; and seen by more than 4 million people.
And pregnant couples all over began planning their own clever and adorable ways to outdo them.
After all, we live in an era of personal moments shared on social media, of milestones turned to grand gestures. From wedding aisle dances to surprise proposals, we've seen special moments between couples unexpectedly explode as viral videos. (Remember the flash mob style marriage proposal set to Bruno Mars' "I Think I Wanna Marry You"? That precious little slice of that couple's life ...
1