What's the Truth Behind Serial? Only God Knows
Inconclusive storytelling stirs our longing for justice.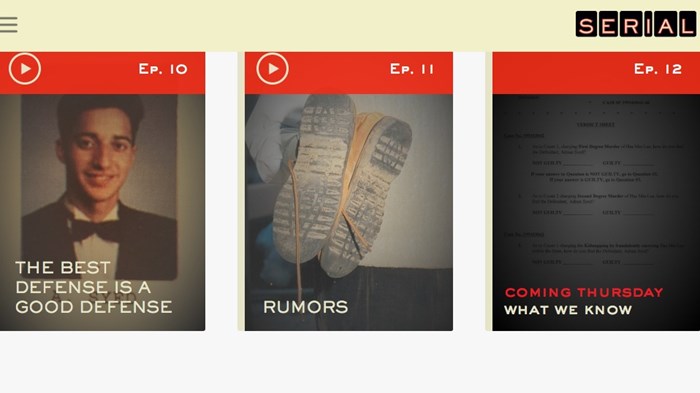 Image: Serial
Like more than 1.5 million others, I've spent the last several weeks listening to Serial, a podcast that debuted in October from the producers of the popular public radio program This American Life. The first season of Serial investigates the 1999 murder of a Baltimore teen, Hae Min Lee. Adnan Syed, her ex-boyfriend, was charged with the crime the following year and is currently serving a life sentence, though he maintains his innocence.
Each new episode debuts on Thursday mornings. In between installments, avid listeners poll friends and strangers: "Have you been listening to the show? Do you think he's guilty?" Everyone I talk to has an opinion. The show wraps up its 12th and final episode today, so well received that it's already secured funding from sponsors and listeners for a second season. As The Wall Street Journalput it, "in the normally low-profile world of podcasting, 'Serial' is a certified sensation—a testament to ...
1