Candace Cameron Bure: On Her Christian Faith and Her Own 'Full House'
After years of growing her family and her faith, the former child star is balancing it all.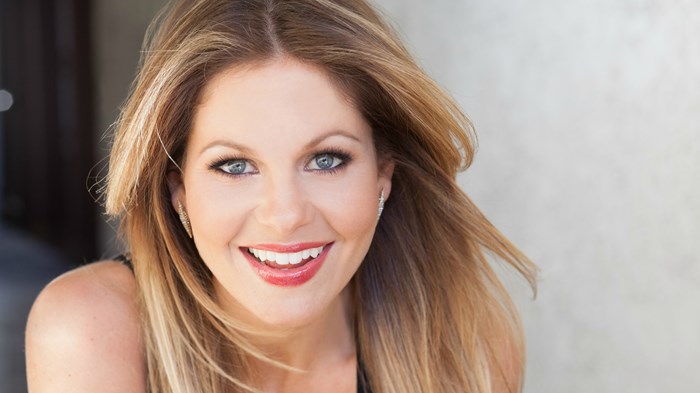 Image: Mike Healey
Candace Cameron Bure grew up playing big sister DJ Tanner to two TV little sisters on Full House. She also big-sistered countless girls like me, who spent their '90s childhoods glued to the television during ABC's TGIF Friday night lineup.
At 37, Candace is all grown up now, back in the spotlight with a series of Hallmark movies and a new book, Balancing It All. Mother of three kids (between ages 12 and 15) and wife to retired hockey pro Val Bure, Candace blends mom-talk with a bit of women's ministry through her blog, TV appearances, and speaking events.
Like her brother, child-actor-turned-evangelist Kirk Cameron, she's outspoken about her faith. In the throes of doing publicity for her book, Candace was pelted by news outlets for her complementarian approach to marriage.
I recently talked with Candace about balancing her family and her resurging career, being a Christian in Hollywood, and of course, what we always wanted to know about Full House.I'm only ...
1