Is Valentine's Day a Lose-Lose Holiday?
The single and dating come together to try to redeem the commercialized extravaganza.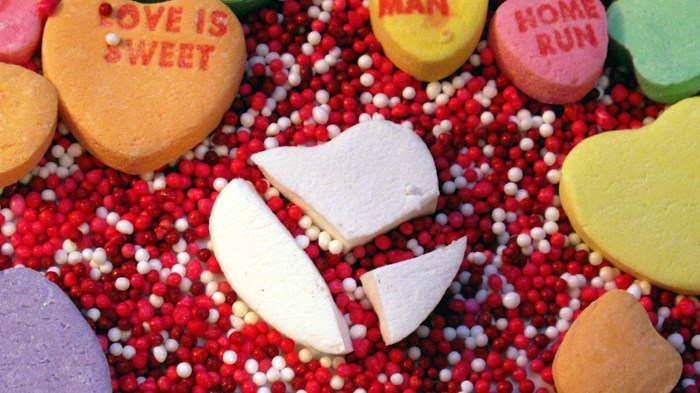 Image: Sister72 / Flickr
Valentine's Day is lame. The holiday designed to celebrate love somehow makes most of us feel dissatisfied with our relationships or defensive about our relationship status — whether you're single, married, or dating.
One of us is single. One of us is in a relationship. On Valentine's Day, we both face arbitrary choices about our plans, choosing from a menu of clichéd, commercialized options that say nothing about our relative happiness or the health of our relationships … or even our interest in Valentine's Day itself.
So, this year, we are asking ourselves: Is there a way to redeem Feb. 14?
Do We Have to Be One of 'Those Couples'?
Ruth Moon
You may think that the terror of Valentine's Day flees when you are in a relationship, but no. The pressure's on for the right amount, the right kind of celebration. If you do like chocolate and roses, you're one of those people who buys into impossibly cheesy, disconnected-from-reality ...
1