Sizing Ourselves Up
For women, arbitrary clothing sizes further distort our body image.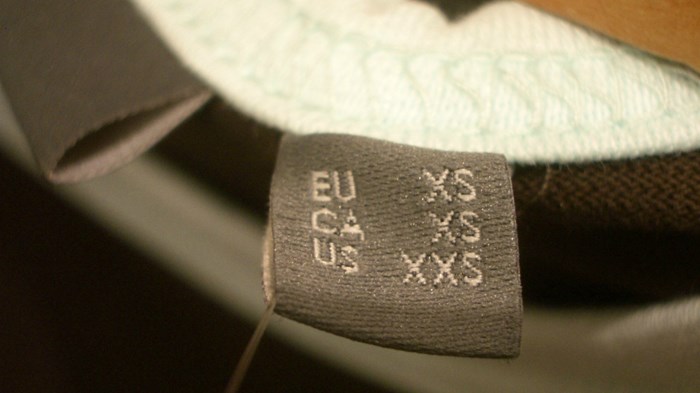 Image: Sporkist / Flickr
The dress was too small, so I wouldn't buy it. It came in a larger size, but I wasn't about to wear that size—in my mind, it was "too big."
We've all been there, inordinately focused on the size number on the label. Women have fretted about their sizes—and how sizes differ from brand to brand and garment to garment—since standardized sizing was created. One reason the current sizing system exists is to prevent women from having to admit their objective measurements and weight to salespeople.
Recently, the tabloids reported that reality star Kim Kardashian, who gave birth last June and has since lost 70 pounds—is losing yet more weight. She works out for three hours a day and subsists on grilled fish and steamed vegetables because, says a friend, "She's desperate to be a size-0 bride" for her upcoming wedding to rapper Kanye West. The couple hopes that the wedding will be featured in Vogue.
A relatively recent invention, ...
1