Creation Care Starts with Our Bodies
Or, what I learned from my bikini-clad mother-in-law about the goodness of creation.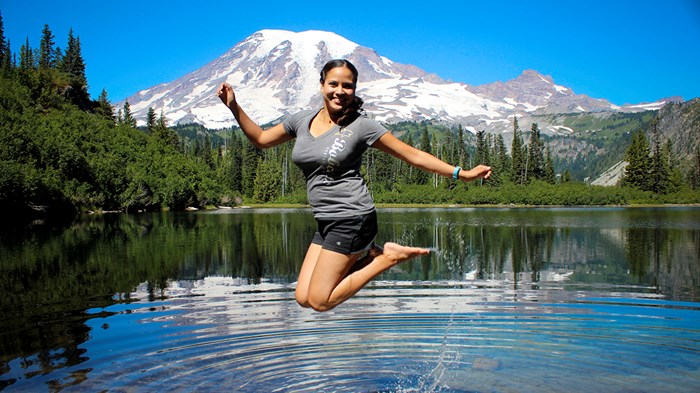 Image: Nickay311 / Flickr
Editor's note: Christian environmentalist Leah Kostamo's recent book, Planted: A Story of Creation, Calling, and Community, shares her and her husband's work with a faith-based conservation group called A Rocha. Planted has won the acclaim of novelist Margaret Atwood, with whom Kostamo r ecently appeared on national TV in their native Canada.
Here, Leah has graciously shared with us an excerpt from her book on how her ministry is rooted in the goodness of God's creation. Plus, it opens with this fantastic anecdote about grandmas in bikinis. Enjoy. -Kate Shellnutt
My mother-in law wears a bikini. She is 70 years old, and decades of gravity have done their work. But she wears a bikini nonetheless, with a devil-may-care nonchalance to what others her age are more inclined to cover in sarongs, ruffles, and cruise-wear.
She's my hero.
Her okay-ness with her body has a two-fold source. First, she's Finnish. Do you know any Finns? Untouched by the Puritan prudishness ...
1