Why We Don't Just Need Community, We Need Church
In our own sacred spaces and circles of friends, we can't recreate the body of Christ.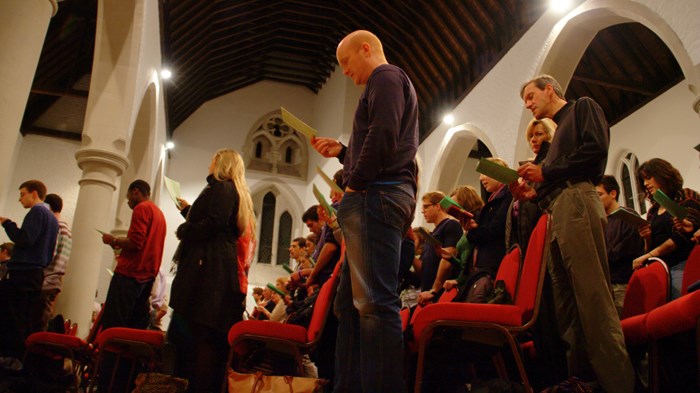 Image: Reade Photography / Flickr
A Church Like No Place Else
Caryn Rivadeneira
These are the holiest places I know: the Eagle Trail, in Peninsula State Park, Ephraim, Wisconsin; the woods that wind around a creek near my house; our town's public library, the Art Institute of Chicago.
I've been so overwhelmed by the presence of God in these places that I've nearly fallen to my knees, kissed the holy ground in each of them. Mostly, I offer a mental genuflect or lift my arms away from my sides, turn my palms toward heaven and think thanks to the God of woods and water and books and paintings. Of the God who offers us is creation and who lets us create alongside him.
Which is why I often get dizzy with the Spirit while sitting at my laptop cranking out an article or a chapter or a proposal. I hear God when laughing with colleagues, when brainstorming ideas. Work is worship for me. Always has been. Lord-willing, always will be.
I tell you this because when I read Donald Miller's recent piece I ...
1