Cursed by Natural Childbirth
They say labor makes women feel empowered. So why do I feel so broken and weak?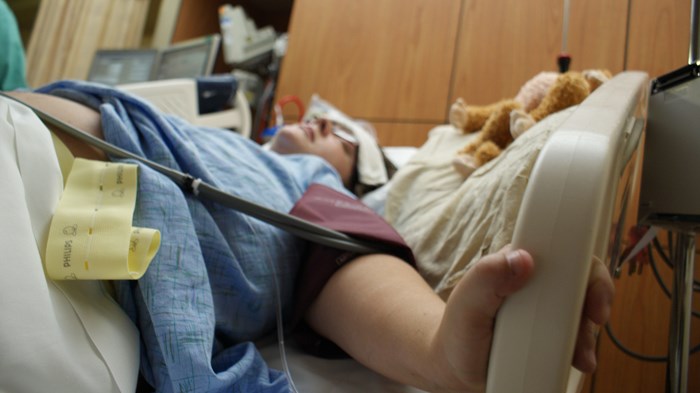 Image: Bradley Gordon / Flickr
When mothers describe their experiences with natural childbirth, in books and movies and blog posts touting its benefits, they'll often describe feeling empowered, exhilarated, strong.
When I gave birth to my second child, one of my nurses affirmed, "Girl, you're a real woman." Never once did I cry out for an epidural; miraculously, I didn't even consider asking for one. Pain meds had no place in my schema.
But here's the thing: Natural childbirth is really, really excruciating. While I understand that many women indeed feel empowered by delivering new life into the world, I don't share the feeling. Childbirth is the most painful, breaking experience I have ever had. And, I must remember, why shouldn't it be? "To the woman he said, 'I will greatly increase your pains in childbearing; with pain you will give birth to children....'" (Gen. 3:16). Like my sister, Eve, I am under the Curse.
I prepared well for my son Jesse's birth ...
1