Let's Talk About What Happened on Downton Abbey
I know why Anna Bates kept silent. For years, I did the same thing.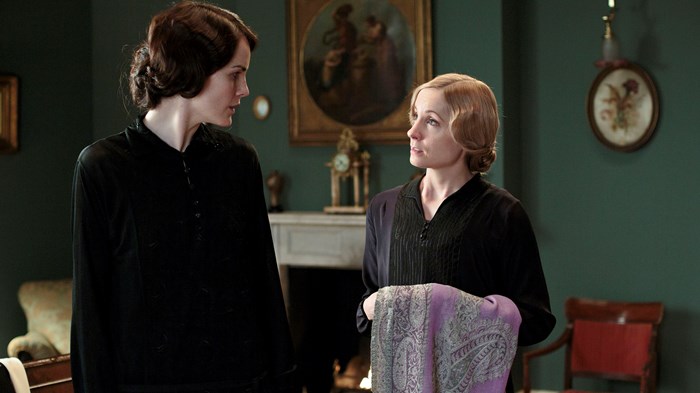 Image: Nick Briggs / Carnival Film and Television Limited
Warning: This post contains spoilers from season 4, episode 2 of Downton Abbey.
I had to look away when the visiting valet attacked Anna Bates on Downton Abbey's recent episode. It's my knee-jerk reaction. Even people who haven't experienced sexual violation probably have the same instinct. Seeing a predator leer, then assault a victim should make us all recoil.
I keep recoiling, escaping into myself, and mourning my own crushing Anna moments, wondering how many people walk wounded on this earth, feeling afraid, alone, violated, never to be whole. I'm grateful they didn't show what happened, but Anna's screams and the noise of the valet's violent attack were enough to remind me of that terribly helpless feeling of not being able to escape a perpetrator.
After the rape, we see Anna's shame play out on-screen. Cornered, wild-eyed, and frightened, she begs the one person who knows to keep her secret. This same kind of shame has kept many of us silent, ...
1