Picture This: A Closer Look at Mindy Kaling's Elle Cover
We need a more informed eye, rather than an impulse for outrage.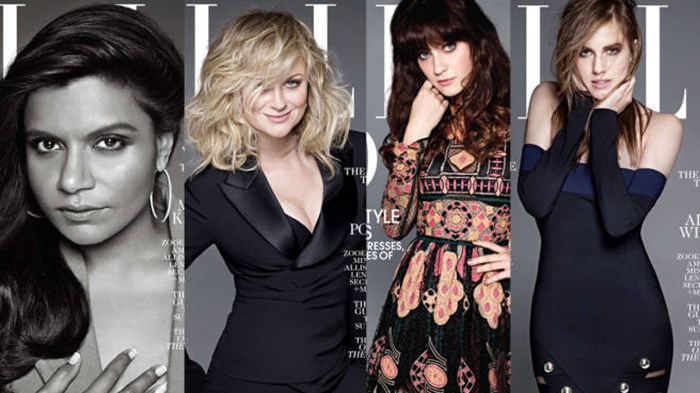 Your local newsstand may not yet have the February issue of Elle, but the stampede to critique Mindy Kaling's cover has already prompted her to defend the black-and-white close-up to no less than David Letterman.
The other covers in the four-piece "women in television" issue featured full-color, fuller-body portraits of Amy Poehler, Zooey Deschanel, and Allison Williams. As Kaling told Letterman, critics deemed her cover, a headshot, as judgment against her curvy—or as she called it—"fat, beautiful body." Some even called it racist.
Amid the outrage and talk of fat-shaming, the conversation over Kaling's portrait missed out on any reference to the larger history and vocabulary of photography. To read some commentators, you'd think black and white was just a filter invented by Instagram, rather than a feature of some of the oldest and most beautiful photographic methods. (The film itself limits the detail to black and white, not the camera.) ...
1