Where Is God for the Suffering, Starving, and Freezing?
How I finally recognized the Lord in a world of pain and distress.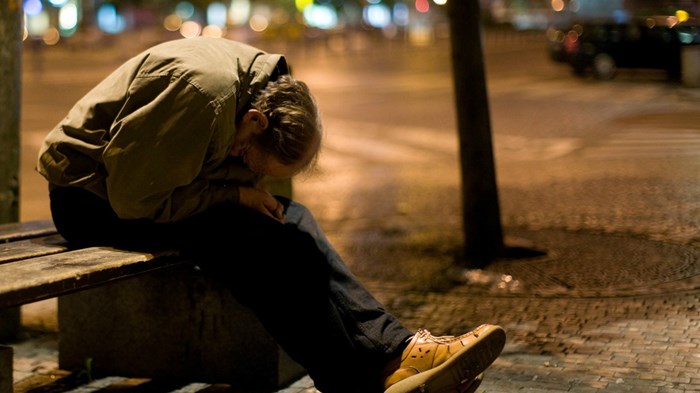 Image: liber / Flickr
Washington, D.C. isn't used to the kind of sub-freezing weather we've had this winter. I can't wait to scamper home after work, where my warm house, teenage daughters, two happy dogs, and husband are waiting for me. As I emerge from the Metro, I see a homeless, addicted woman begging at the top of the escalator. She is not wearing a coat or gloves. It is dark and sleety drizzle is coming down.
For a very long time, almost my entire adult life, I did not believe in a good God because of suffering and mental illness and torture and genocide and homeless people with frozen hands. It happens that my life has been greatly blessed – or, rather, greatly lucky. I had a good family, a good education, good health, and meaningful, valuable work to do. But I strongly believed there was no integrity to believing in God if one had my life. Who wouldn't be grateful? The real difficulty for me was the apparent absence of a loving Lord from the lives of the suffering, the despised, the raped, and the hungry. My refusal to enjoy the comfort and joy of faith was my own act of solidarity with them.
But I learned that people actually feel God's presence most tangibly when they are in the depths of suffering and loss. A Ugandan landmine survivor named Margaret made that clear when I met her in 2001 at an international conference to ban landmines. Margaret had been on a bus, returning home from work, when it was ambushed by Ugandan rebel forces of the Lord's Resistance ...
1