Why Women Want Sherlock
Sherlock Holmes is not your typical TV hunk or superhero, but still has millions of female fans obsessed.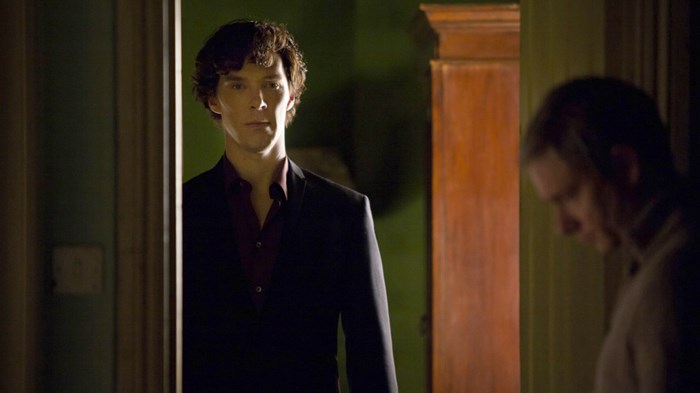 Image: Robert Viglasky / Hartswood Films /PBS
"Mad About Sherlock," declares the cover of Entertainment Weekly above the face of Benedict Cumberbatch, who plays the BBC's latest version of the character. The show returned to the U.S. last weekend, drawing 4 million to PBS.
One of our most enduring literary characters and beloved imports from Great Britain, Sherlock Holmes currently headlines a successful movie franchise, CBS show, and hit BBC import … some 126 years after his first adventure, A Study in Scarlet, was published in 1887.
The U.K. premiere earlier this month broke a Twitter record, thanks mostly to feverish tweets sent by women. Show-runner Steven Moffat acknowledges the "huge female following," and claims the trend dates back to Sir Arthur Conan Doyle's Victorian fanbase. Moffat attributes it to Sherlock's good looks, and Cumberbatch brings to the role his own weird but compelling features.
But it's more than looks that keep Sherlock's fanbase swooning. Perhaps, ...
1