Confessions of a Cosplay Mom
How this Christian parent learned to embrace the wacky Comic-Con scene.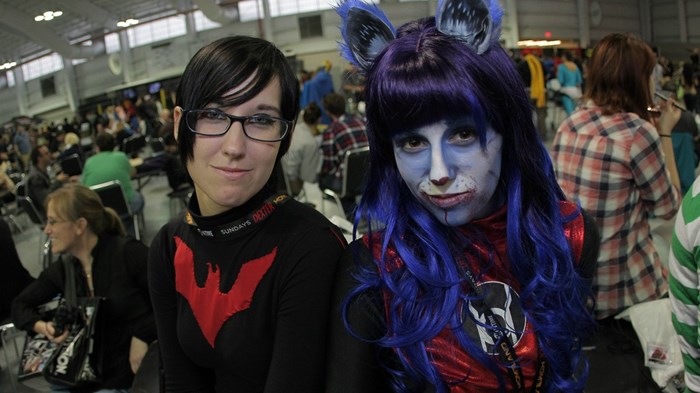 Image: alexerde / Flickr
When I tell people that my teenage daughter loves to cosplay, they often have no idea what I'm talking about. Cosplay? What's that?
Costumed play, or cosplay, has emerged as a colorful subculture of dress up and role-play. Cosplay conventions are major events where tens of thousands of fans gather, united by their love of anime/manga (types of Japanese animation) or their favorite comics.
The popular Comic-Con International in San Diego—coming up this weekend, July 24-27—will draw as many as 130,000 guests, and smaller regional and local cons take place all across the country.
Most who attend come dressed as one of their favorite characters. Regardless of the subgenre—superheroes, sci-fi figures, steampunks, zombies—cosplayers are expected to have made their costumes. Store-bought costumes are just not the same as the detailed replicas, bright wigs, and bold accessories shown off in the world of cosplay.
About five years ago, my daughter became ...
1