The Stereotypical Christians of 'Orange Is the New Black'
The series' groundbreaking diversity disappoints in the realm of religion.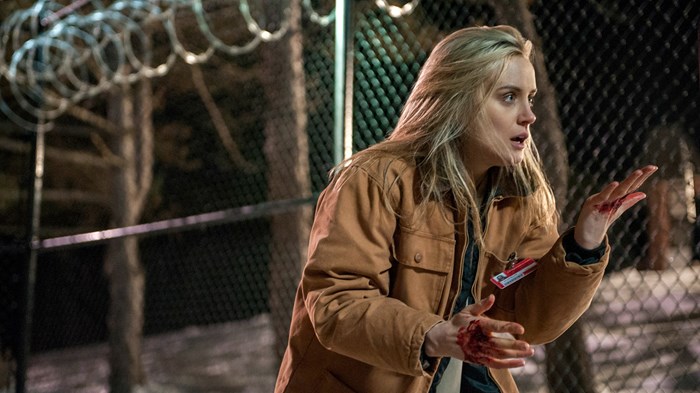 Image: JoJo Whilden / AP Photo/Netflix
The following post contains details from the first and second seasons of Orange Is the New Black. (Don't say we didn't warn you.)
I love my Don Drapers and Walter Whites, but we were long overdue for a Piper Chapman. She's the main character of Orange Is the New Black, a Brooklyn yuppie serving time for crimes committed in her adventurous youth (based on the real-life Piper Kerman, whose memoir inspired the show). Her story is not, at least after two seasons, a tale of redemption.
With nothing but time to face her own darkness, Piper is no longer recognizable as the innocent woman who first entered prison. Antiheroes like Draper, White, and Chapman help us explore the darker side of our humanity at a distance. Through Piper, we step into a society-within-a-society—a low-security women's prison—in which women are forced to come to terms with their literal crimes and the ways they became the women who committed them. Stripped of the ability to slip into ...
1