Why Singles Belong in Church Leadership
Unmarried ministers offer a unique understanding of devotion to Christ alone.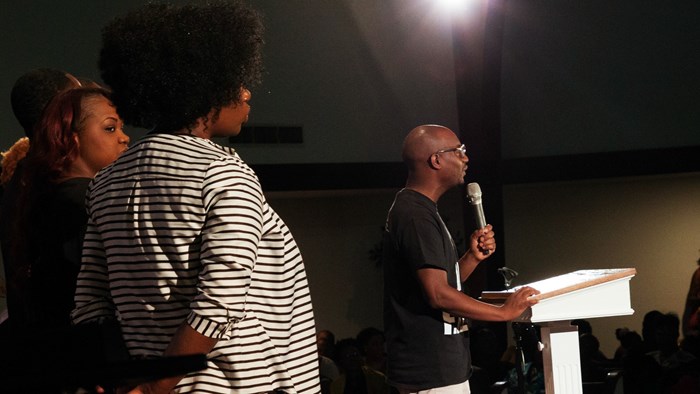 Image: City Temple SDA Church / Flickr
Each time I read a well-intentioned article on how to make the most of your single years, I scan down to the author's bio and often discover that, sure enough, he's married to his college sweetheart, pulling advice from a brief period of singleness years ago.
Even at 33, I'm a spring chicken to some of the seasoned single men and women before me. These Christians have spent their lives burning with passion, unmet desires, or unrequited love, or have committed to a life of celibacy. These are the clouds of witnesses I look to for wisdom in issues of singleness—not the well-meaning, but hollow three-points and a poem professor with his winsome wife and four little ones. What do I know of his life? The hardships of parenting, husbanding, pastoring, teaching, ministering? But what does he know of mine? If the life of a single Christian, as Paul admonished, is to be undistracted by the world, concerned with the things of the Lord, then unmarried ministers have a unique calling indeed. And it is one the church ought not ignore—or usurp. Where I live, in the Dallas-Fort Worth metroplex, young marriages are common. Younger than the national average at least. Yet few single men and women are involved in ministry. My pastor leads a large church-planting network, and I asked him recently, "How many single guys are planting in the network?" He named a mere few. The dearth of undistracted men and women in ministry is sad, but more so, it is alarming. I ...
1