Have We Forgotten the Power of Touch?
Embracing healing touch in a culture that shies away from physical contact.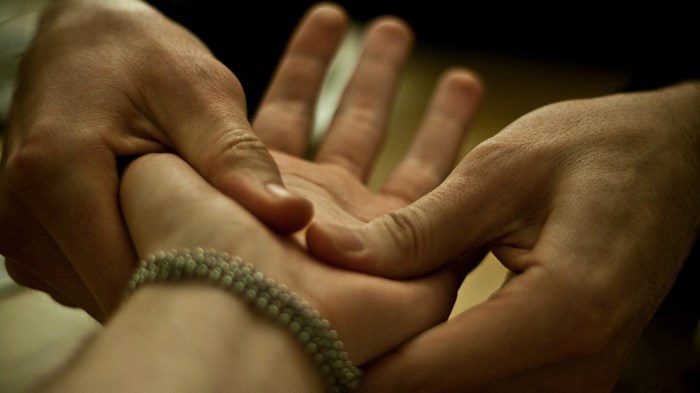 Image: patrickgage / Flickr
Jean was in her 80s when she first came to see me for massage therapy. She suffered with severe pain in her hip where age and arthritis had conspired to cripple her, but had only succeeded in making her walker-dependant.
From the moment I touched Jean, I could feel the loneliness that plagued her. A widow who lived alone, she had grace and humor, but also emotional hurt. "I wish my friends could feel this," Jean said to me in a whisper one afternoon. "I don't think they'd be afraid of dying anymore. Getting a rub down would help them, whoop!, just float away to the Big Guy."
Sasha and Martin were brother and sister living in a foster home. Their foster parents loved them and were doing everything they knew to help the two children heal from their abusive childhood. But the children were unable to bond and the family was struggling.
One day the mother brought them to our healthy touch program for kids where we give children mini-massages on their shoulders ...
1