Something's Wrong for Our Sisters
Beneath the stereotype of the angry black woman is an overlooked vulnerability.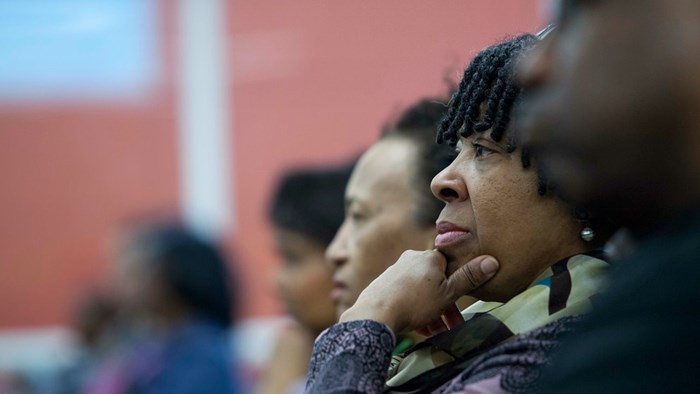 Image: codnewsroom / Flickr
Rahiel Tesfamariam writes that black women act as if there is a war being waged against us. Yes, yes and more yes.
Tesfamariam recognizes that the U.S. still doesn't know how to deal with the "angry black woman," whether she's Solange in an elevator or a woman lamenting the life of her dead son. She goes on to say, "We wouldn't have to fight so hard if our minds, bodies and spirits weren't constantly in danger of harm or threat of misuse."
As a black woman, my instinct is to push down the sadness, squelch the anger, and reject the hopelessness until...I can't any more. I feel vulnerable, sometimes daily. Mostly, weekly. I can only bottle so much fear when, after repeated exposure of my vulnerabilities as a black woman, my hopelessness bubbles over, sloshing tears all over the place.
Earlier this spring, more than 200 girls were stolen out of their school in Chibok, Nigeria. CNN claims the story went under-covered without sharable images ...
1