Thank God for Vaccines
The diseases they fight are worse than you remember. The people who oppose them are a bigger risk than you realize.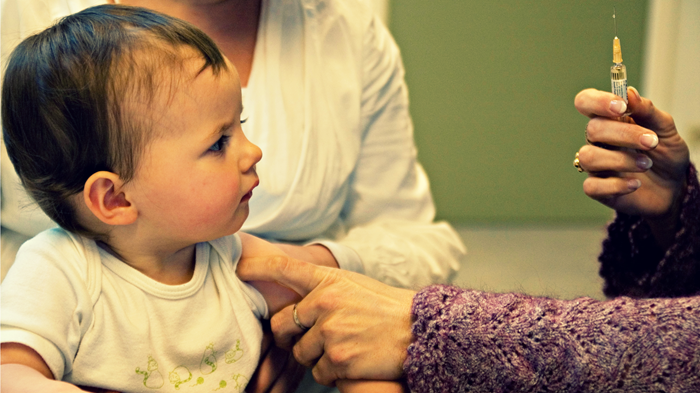 Image: inferis / Flickr
Concerned, caring parents make the decision every day to forego life-saving immunity by refusing to vaccinate their children, truly believing they are doing the right thing. They do not perceive an imminent risk to their child from the older contagious diseases, focusing instead on the low—or often non-existent but ballyhooed—risks of vaccinations.
The Daily Show recently gawked at these kinds of parents—most of them well-educated and on both ends of the political spectrum—who refuse to vaccinate their children, thereby denying a consensus of scientific evidence and increasing the risk for further outbreaks. "Oh my God. Wealthy, white, liberal enclaves are at risk!" declares correspondent Samantha Bee, mocking the anti-vaccine bloggers and activists. So too at risk are some conservative Christian church communities where vaccination rates are low.
As clever the satire may be, I can't bring myself to laugh or crack a smile. Now in my 60s, I remember ...
1