Theology of the Imagination
How our very-real God loves an active, creative mind.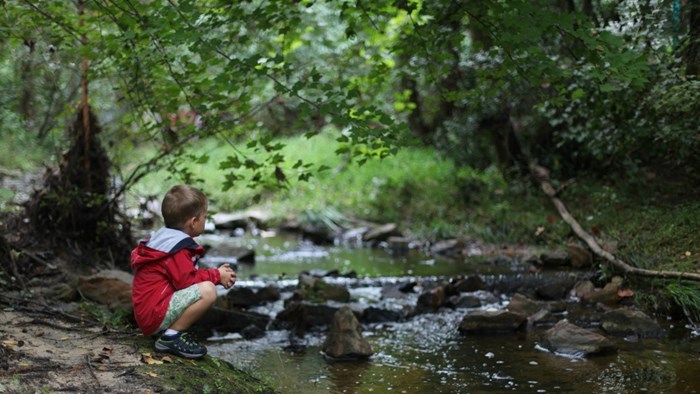 Image: bionicteaching / Flickr
The best two moments of my summer thus far sprung from two things normally not high on my yay! list: pulling thistles from the jumble of pine trees and junipers that form the woods in our backward and driving a gaggle of middle school boys across town to lacrosse practice.
What made these favorites? That in both instances I was treated to the wild, wooly and wonderful imaginations of kids at play. While I pulled weeds, two girls on the other side of the fence play-acted a story in which they kept twisting the plot. While I drove carpool, the boys designed desks of the future. (And if there are any venture capitalists out there, you may want to get in on these ideas! I already placed an order.)
I was delighted by what I overheard. While so many ramble on about how "kids today" no longer know how to play or to pretend because of their e-gadgets, I eavesdropped on proof otherwise. "Never fear, world!" I wanted to yell. "Kids still know how to pretend."
Trouble is, turns out, the world doesn't really care. At least, according to a new study. Imagination is not a value parents are too concerned with.
When PBS.org posted a story on the 2010-2014 World Values Survey and offered readers a chance to align 11 values with countries from around the world, I listed Imagination and Faith as No. 1 and 2 and left Thrift and Obedience as No. 10 and 11 ... naturally.
Then I wondered which creative, innovative lands would share my belief that nothing ...
1