Faith Upon a Fairy Tale
There's no shame in the childhood comfort of moral stories.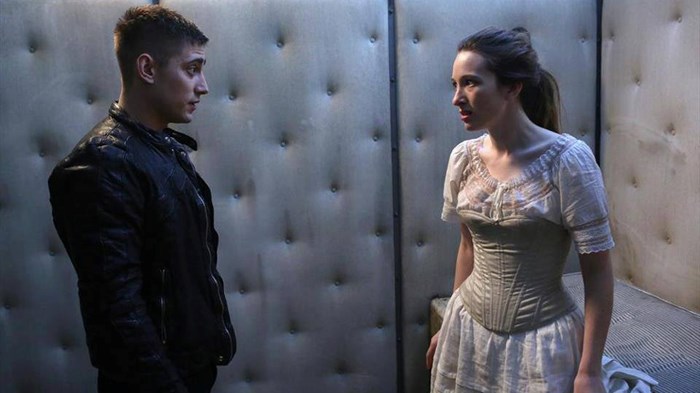 Image: ABC
Fairy tale dramas have dominated primetime lineups for the past couple seasons, with millions of adult viewers sprawled on the couch, remotes in hand, watching the latest episode of ABC's Once Upon a Time and Once Upon a Time Wonderland; NBC's Grimm and Dracula, FOX's Sleepy Hollow, and the CW's Beauty and the Beast and Arrow. We are smitten.
The swoon-worthy, sensitive men-of-action certainly have something to do with it. And imagining ourselves in the roles of these beautiful women of action—not the passive damsels in distress of the past—entices us as well. Who wouldn't want to don a rich velvet cape, grab a silver sword, and rescue Prince Charming? I wouldn't mind Alice's roundhouse kicks, but I doubt the high stakes drama, thwarted passion, and outstanding computer graphics tell the whole story.
I confess I've always adored fairy tales. I read them as a child, read them to my own kids, and even invented a few along the way. My son ...
1