Our Brothers' Keepers: A Brokenhearted Black Woman Speaks Out
Watching the disproportionate fear and struggle faced by black men in America.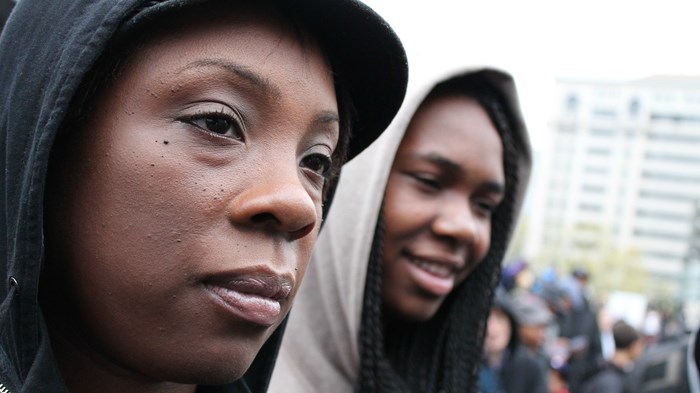 Image: Elvert Barnes / Flickr
President Barack Obama recently announced a major initiative aimed at helping and healing young black men. The biblically named "My Brother's Keeper" enlists private sector donations toward programs for black men to meet more success and less negativity in American culture.
In our country, black men have historically faced more struggles than black women, who outstrip black males in earning college degrees and finding a spot in the middle class. The reasons for this are many and varied, but include the remnants of racism, a lack of hope in the American dream; anger at being viewed as suspect and frequently inferior by the larger culture; a public education system based on wealth of the surrounding community that doesn't adequately prepare students academically; and self-inflicted wounds reflecting a fractured self-worth that often embraces a street culture of machismo, violence, and absentee fatherhood.
This street culture has infected the view some have of African ...
1