When a Stay-At-Home Mom Needs Hired Help
Three kids, no job, and a nanny: Choosing humility instead of doing it all.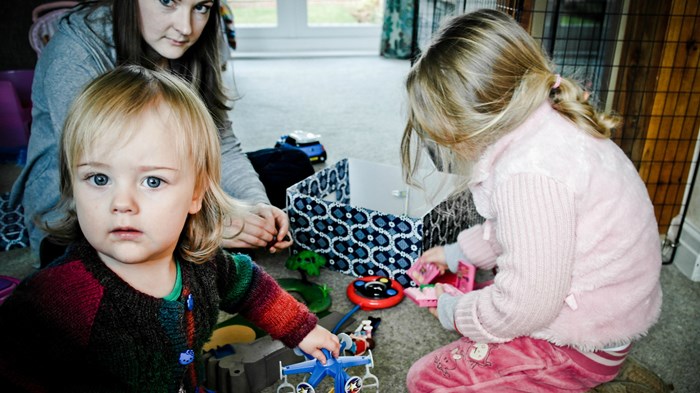 Image: rabbipedro / Flickr
My name is Marie, and I'm a stay-at-home mom with three kids.
And hired help.
Months before the birth of our twins, my husband and I decided we would hire someone to help me care for the kids and manage our home. We knew everyone would be happier for it. I posted a question on a Facebook page set up for twin mothers, asking what hours of the day most moms of a toddler and twins found they would benefit from an extra pair of hands. The overwhelming response? You don't need help. You can do it all by yourself.
While I think most of the responders meant this as encouragement, I still find this reaction to be unfortunate. It reveals our society's general lack of acceptance of a stay-at-home mother's need for help. Stiff upper lip. You must shoulder the burden alone.
We didn't always treat mothers this way. The Daily Beast brings up how starting at birth, colonial Americans allowed mothers a "lying in" period, for new moms to rest and bond with their ...
1