The Unfortunate Art of Female Self-Sabotage
How women inadvertently undermine their own success.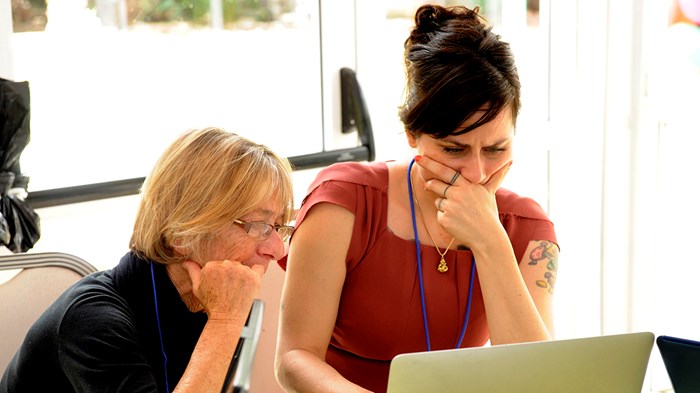 Image: U.S. Embasssy Tel Aviv / Flickr
I was surprised when my friend was terminated from an organization where we both worked for several years. She was a hard worker—always first to volunteer to do thankless tasks and the last to leave the office each day.
"That's what cost me my job," she said. "I thought I was being a good witness for Christ by serving as the office doormat. People wipe their feet on doormats."
She had raised her two children as a single mother, earned her college degree at night, and had once been active in local politics. But at work, she hid the brightest parts of herself under a bushel so she could focus on serving her coworkers. What she saw as shining the light of Christ in the office actually was stifling any aspiration for advancement.
This friend's desire to do Something Big For God was a heroic-sounding case of self-sabotage in the name of Christ. Self-sabotage can be loosely defined as the way in which a person works against her own best interest. Our ...
1