The View from the Religious Middle
How can we oppose injustice without acting like the sky is falling?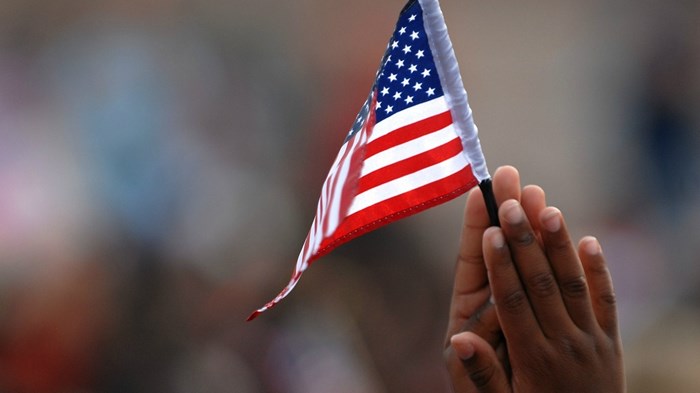 Image: Nathan Hoskins / DVIDSHUB
Outside the University Union Building at the University of North Texas, a small stone marked one of six "free speech areas" on campus. In the early 2000s, when I was a student there, these designated areas were used mostly by Christians to proclaim hellfire and damnation upon "whoremongers, atheists, homosexuals, and church gossips," among many others. As an agnostic at the time, I marveled at how ineffectively they used the precious little real estate they had to talk about their faith.
Though policies have since changed at UNT, more Christians today tend feel like those students did: that our place in the cultural conversation is shrinking, and we need to shout louder to have our voices heard. A report by Lifeway Research found full 70 percent of pastors (and just over half of the general public) believe that religious liberty is declining in America, and 59 percent believe that Christians are losing the culture wars.
Lifeway Research president Ed Stetzer attributes ...
1