Daddy Dearest: How Purity Culture Can Turn Fathers into Idols
Our pledges belong to the Heavenly Father, not our earthly ones.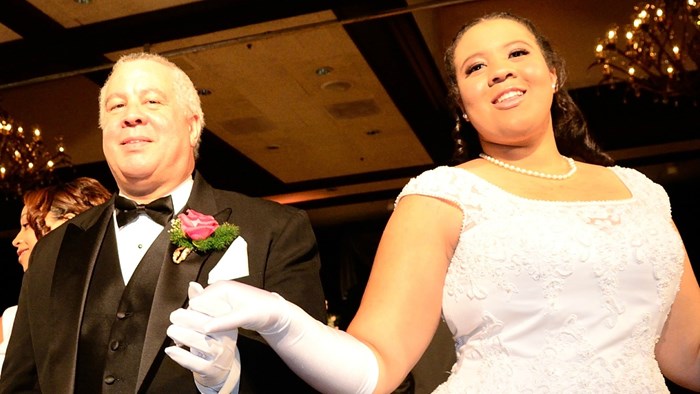 Image: jujumediazone / Flickr
When we see a man and a woman holding each other tenderly, wearing fancy clothes, we think wedding, marriage, romance. It's simply instinctive. So when looking through a series of purity ball portraits—girls in white dresses, beside loving fathers—we're seeing something very familiar, but in a very different context. This juxtaposition strikes as jarring at best, inappropriate at worst.
The blogosphere erupted with their reactions to Swedish photographer David Magnusson's "Purity" series. "Thoroughly f---ing weird ... striking and frankly terrifying," opined Tom Hawking at Flavorwire. Jessica Valenti at AlterNet called the pictures "beautiful [but] disturbing." In message boards and Facebook groups and comment sections around the Internet, words like "creepy" and "strange" were thrown around. On the flip side, there were those who said you'd have to be "perverted" to think there was anything wrong ...
1