Duggar Girls Talk Dating, Big Families, and Reality TV
A Q&A with the oldest sisters of America's favorite quiverfull clan.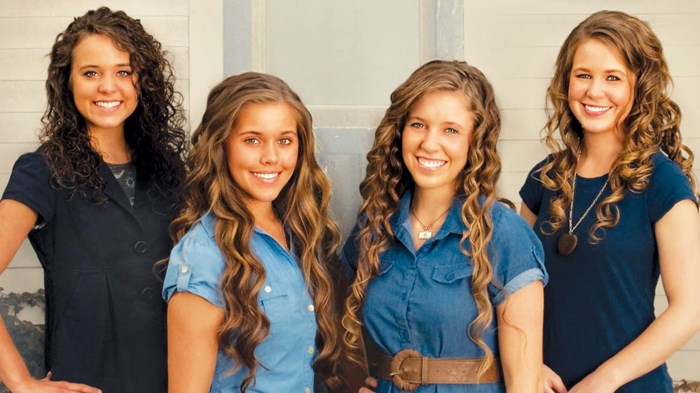 Image: Howard Books
I stumbled onto the Duggars accidentally—curious about the little children I saw wandering around a construction site during one of their earliest TLC specials, when the family was building their 7,000-square-foot Arkansas home. I have been fascinated by this family ever since.
I'm not the only one; their show, 19 Kids and Counting (well, it started at 17 kids, then 18, and could very well hit 20), is now in its eighth season. The four eldest daughters—Jana, 24; Jill, 22, Jessa, 21, and Jinger, 20— just published a book about their lives: Growing Up Duggar: It's All About Relationships (Howard Books, 2014).
As Jill announced her engagement to Derick Dillard (the wedding is set for June) and Jessa entered into a courtship with Ben Seewald, the family is gearing up for a season of celebration—and even more public visibility.
Seasoned veterans of reality TV, the Duggars have grown quite comfortable in the public eye. While other shows thrive on controversy ...
1