Even on Thanksgiving, It's Okay to Ask for More
How our requests to God can actually fuel our gratefulness.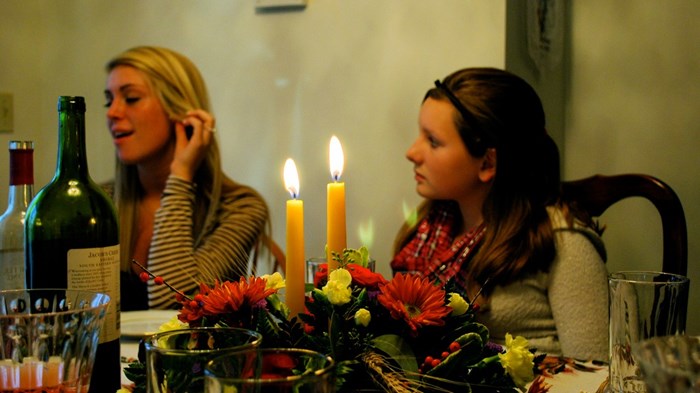 Image: Laura Bittner / Flickr
The family sits down, lights the candles, admires the turkey, and begins the generations-old family liturgy: I'm thankful for family. I'm thankful for friends. For a house and a job. For this delicious food. But what if, in addition to naming our blessings, we also went around the table and asked God for the things we still want? I long for a husband. I need wisdom. Reconciliation with my neighbor. Healing from this cancer.
Would the act of asking contradict the spirit of Thanksgiving?
Frequently, I notice Christians trying to separate thanks from asking. We fill blogs and notebooks with lists of nothing but thanksgivings, numbered in the thousands. We write articles urging readers to focus on thanks and to save their requests for another day. We urge ourselves to appreciate what we have been given, and especially on Thanksgiving, it feels ungrateful to ask for more.
When we pray, we often compartmentalize our prayers in some variation of the ACTS (adoration, confession, ...
1