Hope for More Diverse Conference Lineups
How our exposure to minority voices can lead to greater shifts in the church.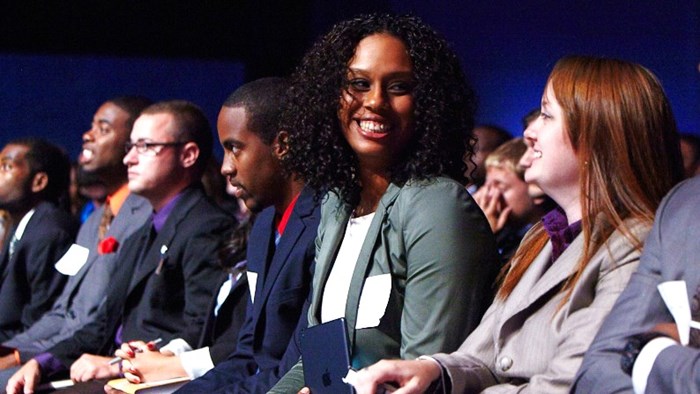 Image: Cydcor / Flickr
Dear evangelical conference planners: Thank you for your diversity statements. Thank you for inviting feedback. Thank you for listening.
In response to concerns over lack of diversity at past conferences, the Leadership Network released a statement to say, "We welcome your input and ideas or how we can do better in the areas of diversity, and how we, together, can work to represent Christ and the Church in the best way possible."
Just a year ago, the organization's annual conference, The Nines, came under fire on Twitter when Rachel Held Evans, Jonathan Merritt, and others drew attention to the 100-plus lineup, which only had a few women and people of color. Since then, it seems, Christian conferences increasingly get subjected to scrutiny on social media over whether their lineups are sufficiently diverse—particularly when it comes to gender and racial or ethnic divisions in the church.
As an African American woman, I understand the tensions on both sides ...
1