All My Children Are 'My Own'
The theological significance of adoption language.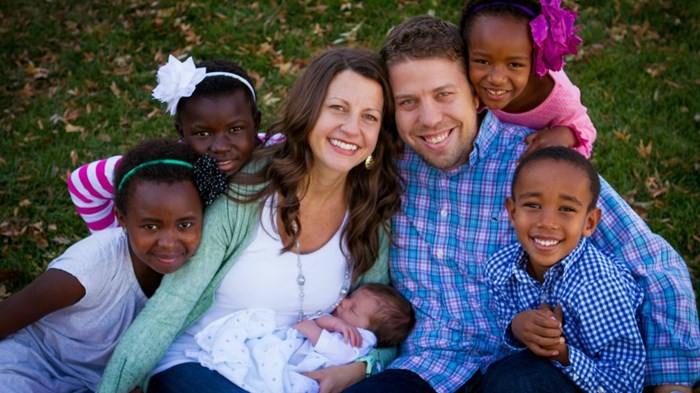 Editor's note: In honor of the upcoming Orphan Sunday, author and mother Sara Hagerty shares with us the following essay about how the language we use around adoption reflects our understanding of our adoption into the family of God.
"We prefer not to refer to our children as 'adopted children' as we see adoption as having been a one-time event. We just call them our children," Hagerty said.
"If Mommy gets a baby in her belly, will you send me back?" my daughter asked, with nervous eyes searching the floor, inhaling the shame of those words as if they were her indictment.
It's often near the surface for this one — not the year she was "chosen" and a mommy and daddy flew all the way across the ocean to look her in the eyes and call her daughter — but the too-many, earlier years that still seem to weigh heavier. These days, she lives buoyant and giddy. Her eyes have found a sparkle, and we see them more than ...
1