Bright Lights, Big Cities
Shifting demographics broaden opportunities for urban and suburban Christians.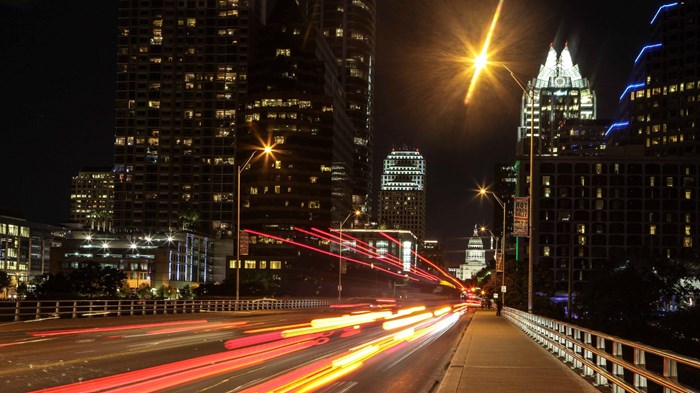 Image: Craig ONeal / Flickr
Earlier this year, Nielsen reported on the millennial generation's draw to cities, with Austin topping its list of places with high concentrations of people in their 20s and early 30s.
"Breaking from 'previous generations' ideals, this group's 'American Dream' is transitioning from the white picket fence in the suburbs to the historic brownstone stoop in the heart of the city," Nielsen said. "And their dreams have the power to affect cities and towns across the U.S."
Americans love their cities—the sprawling metropolitan areas and fun mid-sized hubs. Young people go for the jobs and convenience. Christians are also enchanted by city life, with its culture and mission opportunities. They bring up the Bible's references to cities and Augustine's use city as a metaphor. City of God begins, "Two loves gave birth to two cities," and goes on to explore these two cities as the selfless love of God and the love of self.
We see cities as places of connection and relational meaning. As the movies would have us believe, cities are where our dreams grow and come true. Augustine also reminds us that the earthly city reflects in some ways our ultimate destination, the heavenly city described in Revelation: "the holy city, new Jerusalem, coming down out of heaven from God" (Rev. 21:2).
Until we reach the heavenly one, we are stewards of our earthly ones. Tim Keller and his ministry may be ...
1