Day of the Dead Gets New Life
What does it mean for this Hispanic celebration to go mainstream?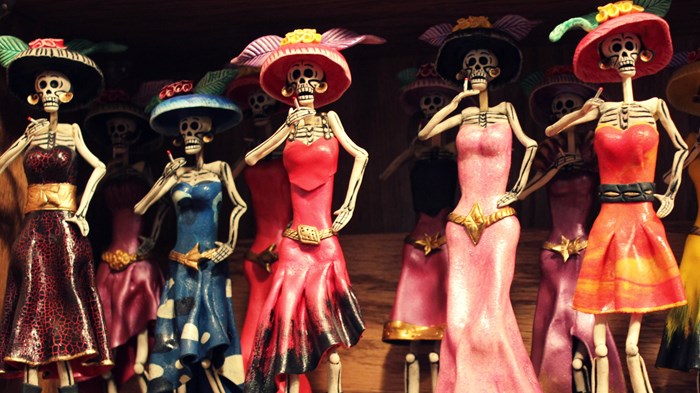 Image: Elena Foulis
A local store near my home in Ohio carries an assortment of handcrafted items for El Día de los Muertos, the Day of the Dead. There are dressed-up skeleton dolls called Catrinas, candles, and colorful paper cutouts, all traditional decorations for altars built to honor loved ones on this holiday. The owner explains that each item is made by Mexican artists, like her, who dedicate their work to the importance of this holiday.
Now, shoppers can find cheap, mass-produced versions of these items sold everywhere from World Market to Oriental Trading Company. With festivities held October 31 to November 2 each year, El Día de los Muertos has become commercialized and marketed along with Halloween. Catrinas printed on paper plates, cups and napkins—basically a fiesta kit—removes the intended meaning of the celebration.
The over-commercialization is disappointing for traditional observers, who hold on to the holiday as a sacred time of remembrance for the dead. ...
1