My First American Halloween
Finding cultural nuance in the Christian trick-or-treating debate.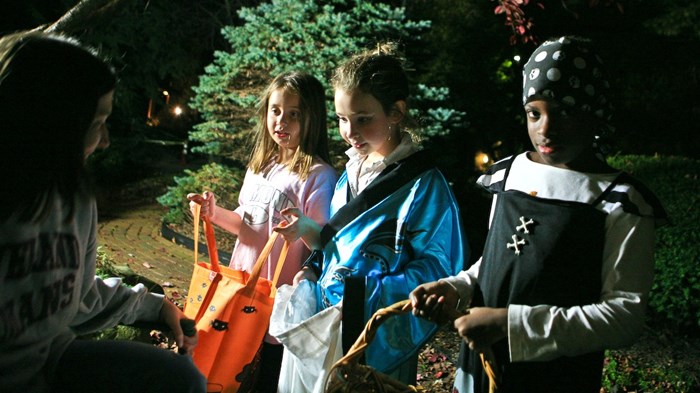 Image: Andrew Morrell / Flickr
I was 30 years old the first time I dressed up for Halloween.
Halloween was not a part of my childhood in South Africa—only something we knew from seasonal episodes of sitcoms exported from the West. I remember my sisters and I pretending to trick-or-treat, singing the song we'd learned from The Cosby Show's Rudy Huxtable: "Trick or treat, smell my feet, give me something good to eat."
Where I grew up, no one really dressed up for Halloween; no one carved jack-o'-lanterns; and the streets were certainly not safe enough for trick-or-treating. Plus, the end of October was the end of spring in the Southern Hemisphere, hardly a time for harvest decorations and bonfires.
After moving to the United States, I found myself 30 years old, eight months pregnant, and planning my first Halloween costume. I was a soccer field, dressed in green with a black and white soccer ball painted on my rotund belly. That was also the first I heard of the Christian debate ...
1