School Prayer Doesn't Need a Comeback
Why this prayer-loving, evangelical mom won't be joining the movement.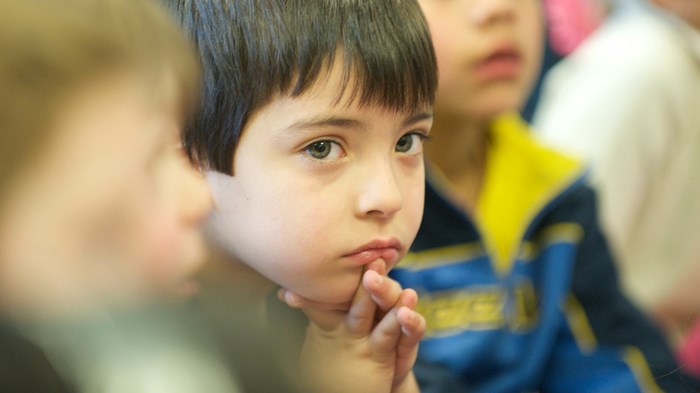 Image: U.S. Dept. of Education
It was a mistake to read about Janine Turner's push to bring prayer "back" to school so early in the morning.
During those first few quiet moments—just before I rouse my middle-schooler for early morning band, then my daughter for her grade-school patrol duties, then my youngest for the nightmare that is waking up for second grade every single day—the last thing I want to read is anyone suggesting 15 minutes more of anything during the school day. Even if it is prayer. Especially if it's prayer, actually.
Then came my next mistake of the day: reading what Facebook commenters had to say about the article. "It's about time we put God back in school." "No coincidence: schools got violent when we took God out of them!" Likes all around. These self-proclaiming Christian people were apparently totally comfortable with the idea that we are powerful enough to remove God from the world he created. Fine with this blasphemy ...
1