What the Ebola Panic Reminds Us About Worry
Even faced with deadly disease, we can choose to live like God's in control.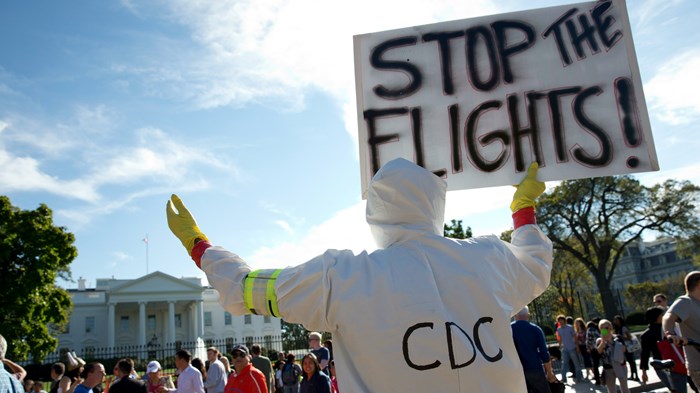 Image: Jacquelyn Martin / AP
After 21 days in isolation, Louise Troh, her son, and two nephews emerged giving thanks to God. "We are so happy this is coming to an end," Troh said. "We have lost so much, but we have our lives and we have our faith in God, which always gives us hope."
Troh was the fiancé of Thomas Eric Duncan, a Liberian citizen who within 10 days of his arrival in the U.S. became the first person diagnosed with Ebola in this country. He died of the disease October 8, while dozens of people who had contact with him remained in isolation. Troh and more than 40 others who were quarantined have now been cleared.
With the end of this quarantine should come a soothing realization: Ebola is not easy to catch. Because Ebola is transmitted through bodily fluids, it requires physical contact with such fluids. And because patients are only contagious when they show symptoms, it can't be transmitted by someone who doesn't feel sick. Two nurses who treated Duncan have contracted the disease, but those with whom he had closest contact outside the hospital have not developed symptoms—and now they are considered beyond the virus' incubation period.
Ebola's arrival in the United States has created at least a mild panic, with many afraid to fly, afraid to leave their homes or rub shoulders with their neighbors, afraid to go for treatment to Texas Health Presbyterian Hospital, where Duncan was a patient. Some are taking sensible and self-sacrificial ...
1