When Rural Traditions Get Hipster Cred
Food trends overlook the economic pressures of their origins.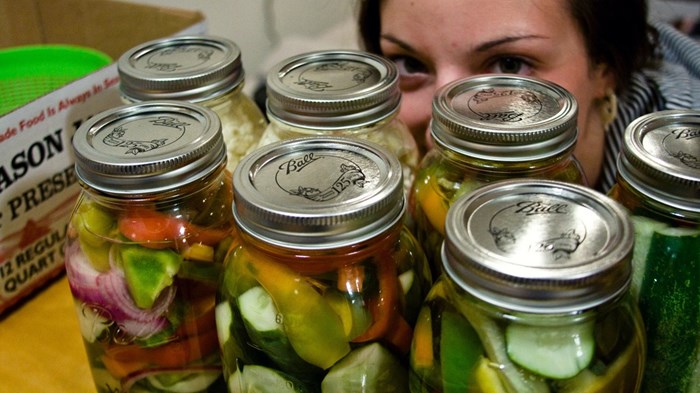 Image: Robert Judge / Flickr
When I was a teenager, my aunt gave me a sage piece of advice. It came in the middle of canning season, when we were eyeballs-high in corn, tomatoes, and green beans.
In our rural community, the months of August, September, and October were spent "putting up" food from our large garden. They were spent in sweltering kitchens, gathering around pyramids of steaming corn and sheering off the sticky, sweet kernels in neat rows. Pots of tomato sauce simmered on the stove while over by the sink, freshly washed mason jars stood at attention, waiting to be filled. This particular day, we were plowing through a mountain of green beans, and I voiced my teenage frustration with the unfairness of it all. My aunt looked me in the eye and said, "If you don't want to snap beans when you grow up, you'll have to marry a doctor." I ended up marrying a pastor who is called to rural ministry. A funny thing has happened since then: country living became chic. ...
1