Christians, Are You Ready For Some Football?
Another season, another round of football debates.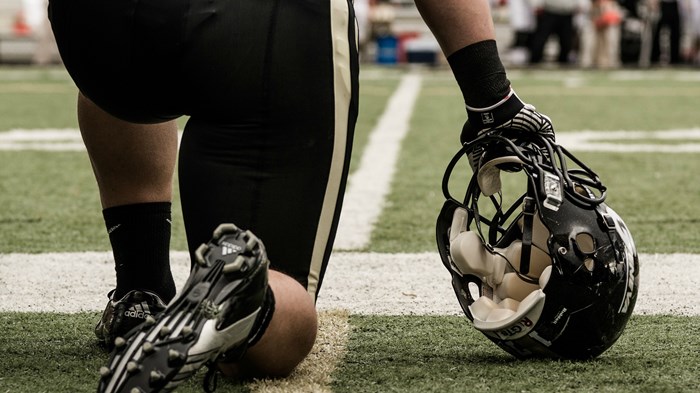 Image: robertjinks / Flickr
In the South, we ring in the fall not with the first blush of red on our leaves, nor the first cool breeze, but the start of football season.
The first week in September is sacred here, bookended by the kickoffs of both college and professional football. There's something undeniably magical about this time of year, as Americans across the country—and across social strata, religions, political affiliations, income levels, and ages—gear up to root for their favorite teams. Americans love football. I love football.
Though many women grow up watching football, I married into it. I quickly recognized that I could either be miserable for six months out of the year, nag my husband every weekend, and whine about the "wasted" hours, or I could join in this thing that brings him great joy. It has brought us closer together and given us a common passion, something that I treasure every time football season begins and we draft our fantasy football teams together. (More women are not only watching the sport, but following it closely: 6.4 million women played fantasy football last year, nearly 15 times more than just a few years before.)
But almost every time my husband and I watch a game, we inevitably cringe. This is football after all; someone on the field is bound to get hurt. We're forced to reconcile that guilty stir of conscience with our love of the game.
With each season (and seemingly each new study on the effects of football injuries ...
1