Ian and Larissa Murphy: Trusting God through Traumatic Brain Injury
A viral video made their marriage famous, and now, their story continues.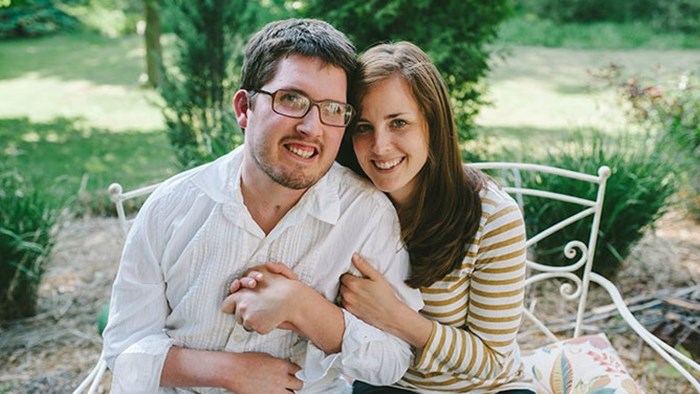 Image: Courtesy of Ian and Larissa Murphy
A couple years ago, a video about Ian and Larissa Murphy's marriage went viral. In some ways, they exhibit a conventional story of young love. They met in college and wanted to get married. But Ian suffered a traumatic brain injury after a car accident. Their plans were tenuous at best as Ian lay in a coma in a hospital bed.
The accident came 10 months into their relationship. For the next two years, Ian worked to regain his ability to talk, then the couple began talking about marriage. Two years after that, they married on Ian's late father's birthday, 8-28-2010—a date referenced in the title of their new book, Eight Twenty Eight. The number also refers to a favorite Bible passage, Romans 8:28: "And we know that for those who love God all things work together for good, for those who are called according to His purpose" (ESV).
Although both Ian and Larissa contributed to the book, most of the narrative takes place during the years of Ian's ...
1