To Have and to Hold, In Hardship and Unhappiness
Having faith in marriage, for the long haul.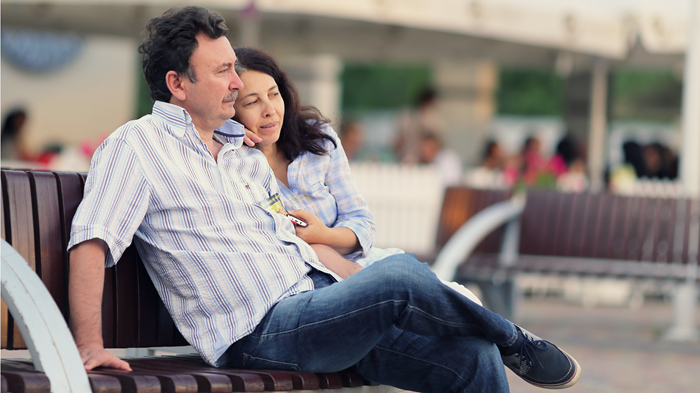 Image: pustovit / Flickr
Nearly 35 years into my marriage to Bill, our shared commitment to the Lord has given us a life together that has been formed by Scripture. But our story at this point is more about the existential ache found in the book of Ecclesiastes than the youthful passion in the Song of Solomon.
The Bible's instructions to husbands and wives about obeying, serving and submitting to one another do not come with an iron-clad guarantee of happiness, though I daresay a number of people leading Christian marriage seminars don't focus on that part. They seem to imply that there is a formula that will unlock a state of perpetual wedded bliss.
I thank God Bill and I weren't exposed to any of those formulas before we married on October 7, 1979. They probably would have been the undoing of us.
The way we spent the day before our wedding turned out to be eerily prophetic. Bill landed in the ER due to what turned out to be a benign tumor in his abdomen. We went on with the wedding but canceled ...
1