Christ's Labor on the Cross
Seeing Easter as a birth story.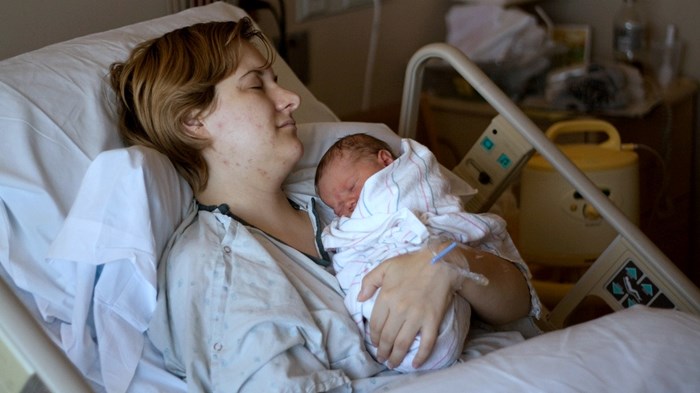 Image: Nate Davis / Flickr
For most of history, and in many places still, giving birth is among the most dangerous events a woman will endure.
In the early 18th century, the Puritan minister Cotton Mather published Elizabeth in Her Holy Retirement, a long essay that urged women to spend their pregnancies preparing spiritually for the possibility that they might die giving life.
In her new book, which explores often-overlooked biblical metaphors for God, Lauren Winner describes her discomfort upon reading Isaiah 42:14, when Lord says, "For a long time I have held my peace, I have kept still and restrained myself. Now I will cry out like a woman in labor, I will gasp and pant."
Just prior to this verse, Winner writes, "God announces that old things are passing away and that God will bring about something new." That transition looks, appropriately, like childbirth.
Early and medieval Christians were less reluctant than many of us to imagine God in motherly terms. The medieval anchoress ...
1