Clothing Manufacturing Gets a Makeover
A Christian-owned company in Nepal works to empower, not exploit.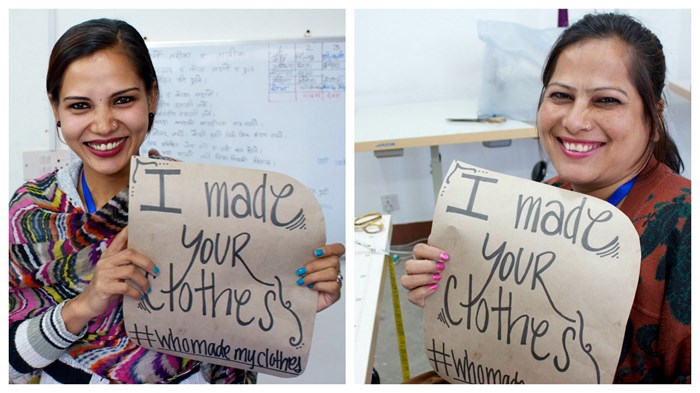 Image: Courtesy of Purnaa
Update: Shortly after we posted this interview with the founder of a Kathmandu-based clothing company Purnaa, Nepal suffered a devastating earthquake. Purnaa has since verified that all its staff survived. For more on the disaster and relief efforts, please see CT's Gleanings blog.
Two years ago today, an eight-story commercial building near Dhaka, the capital of Bangladesh, collapsed, killing more than 1,100 workers. The deadliest garment-factory accident to date, it is only one tragedy in a long history of worker exploitation in an industry known for long hours, low wages, child labor, abuse, and unsafe conditions.
In neighboring Nepal, Katrina Bryant, cofounder of social enterprise Purnaa, is working to prove that the garment industry doesn't have to be that way. In 2013, Bryant moved with her husband and two young children to Kathmandu to start a manufacturing company that could empower its workers, be sustainable for the planet, and still remain profitable.
A full-service manufacturer, Purnaa works with designers and brands around the world that are willing to pay the true cost of their products to ensure an ethical supply chain. At least half of Purnaa's employees come from exploited or marginalized backgrounds; all receive fair wages, generous benefits, and a safe and dignified work environment. This holistic approach means employees get everything from leadership training to regular vision checkups. Plus, Purnaa reinvests all of its profits into ...
1