Finding My Place in The Gospel Coalition
Where do women belong in complementarian organizations?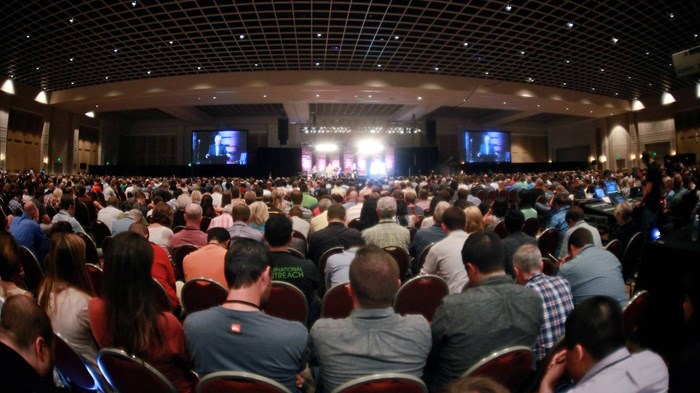 Image: The Gospel Coalition
It's not just outsiders that look at Christian conferences—especially those with conservative stances on gender roles—and ask, "Where do women fit in here?"
Even for "insiders" like me, theological alignment doesn't dissolve the difficulties of navigating contexts like The Gospel Coalition, which held its national conference this week.
In an age where diverse representation is morally demanded of Christian conference organizers, the absence of women from the main stage—with the exception of a panel discussion moderated by TGC editor Bethany Jenkins—was apparent. The plenary speakers were men. These male pastors were introduced and prayed for by men. And of the scores of workshops, women led a mere handful.
When it comes to gender roles, consent to TGC's confessional statement doesn't ensure agreement on practice. For example, Tim Keller, pastor at Redeemer Presbyterian Church in New York City, gives wide latitude to ...
1