With Children in Foxholes
Dodging election season airstrikes with Sudan's most vulnerable.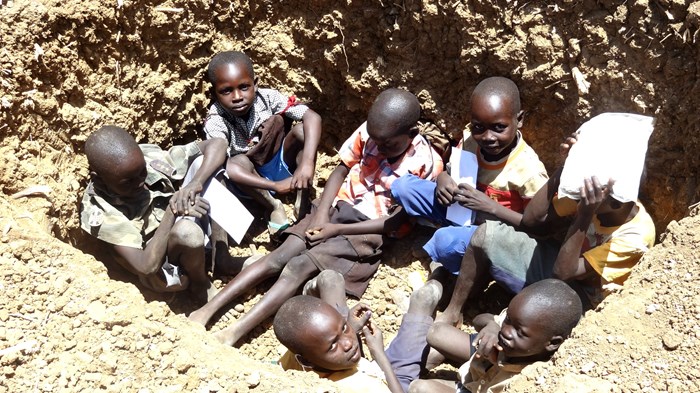 Image: Kimberly L. Smith
In America, I mocked politicians who plundered for votes by shaking hands and plopping kisses on baby's plump cheeks. Who do they think they're fooling? Now, after more than a decade of working in Sudan and South Sudan, I'd take those friendly baby-kissing politicians in a heartbeat.
In a region where armed forces drop bombs on the sick and helpless, the leaders don't clean up their acts and put on a smiling face for elections, which took place last week in Sudan.
President Omar al-Bashir and the governing National Congress Party declined dialogue with the opposition, and he has shown no sign of ceasing the kind of violence that resulted in a 2009 indictment by the International Criminal Court (ICC) for allegedly directing a campaign of mass killing, rape, and pillage against civilians in Darfur. He's the first sitting president to face such charges.
Al-Bashir has continued his bombing campaign against the rebels, who say their recent offensive is an effort to support election boycotts. Verified attacks in February and March killed 10 people and injured 61 more, including 16 children.
I recently returned from a month-long trip to the Nuba Mountains region of Sudan, where the organization I lead, Make Way Partners, supports an orphanage for 450 children. In my 30 days on the ground, we only had three without bombs.
The day before I left, the kids gathered to sing one last round of songs to celebrate our time together. When they finished, ...
1