First Female Coach Enters the 'Man's World' of the NFL
Welcome to the big leagues, Jen Welter.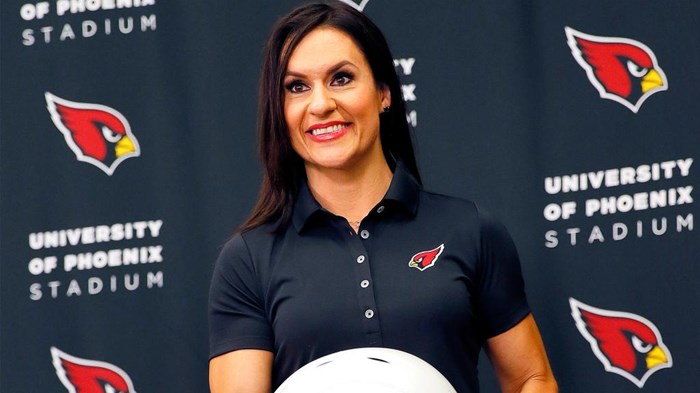 Image: Arizona Cardinals
If you do a Google image search for Jen Welter, the pictures are striking. Beneath the bulky helmet and facemask, her bright red lips and expertly made-up eyes pop. She curls a muscled bicep just enough to indicate strength and power. The feminine tone of her face seems to war with her masculine set of muscles.
This is the woman who made history last week when she became NFL's female coach. Welter was picked up by the Arizona Cardinals as an assistant coaching intern, scheduled to work with the organization's inside linebackers during training camp and the pre-season. As Welter puts it, "It's exciting to show not only women and girls, but pretty much everyone that anything is possible."
For years, media, fans, and NFL insiders speculated whether or not a woman could ever join the ranks of an NFL coaching staff. Many were, and remain, skeptical. As Mike Francesa put it on his daily talk show, "I did not think, folks, that I would see a female coach in ...
1