My Weird Childhood Faith Isn't So Weird Anymore
Witnessing Christianity's shift over the charismatic church.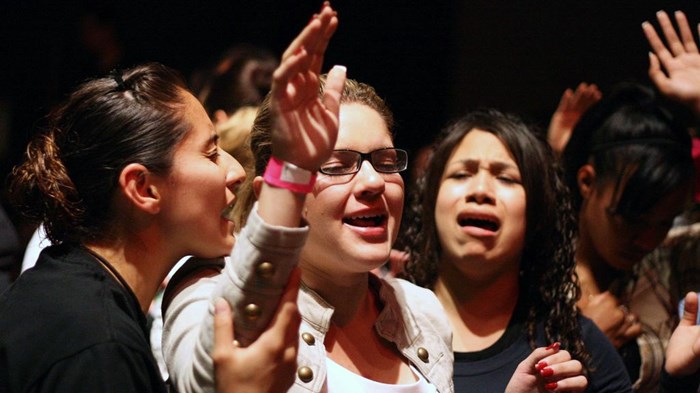 Image: Richard Masoner / Flickr
I received the gift of tongues when I was just eight years old. An older woman in our small charismatic church introduced us Friday night Bible study kids to the idea of a "prayer language." I don't remember how my teacher explained it, only how she gently placed her hands on our heads, one after another, while quietly praying in tongues herself. My mouth filled with syllables I didn't know and didn't understand; I lifted my skinny arms to the ceiling, and I spoke in tongues like a mystic.
I was raised in small charismatic churches in western Canada, long before the Internet made it easy to keep tabs on what other Christians were up to. I grew up believing that our experiences—speaking in tongues and then the interpretation, healing, miracles, prophecy, words of knowledge, and faith—were utterly unremarkable.
As I look back on my childhood, although the gifts of the Holy Spirit were dear to us and we deeply believed in their practice, the real ...
1