Our Plates Runneth Over
For the sake of the church, its mission, and our health, it's time to talk about our diets.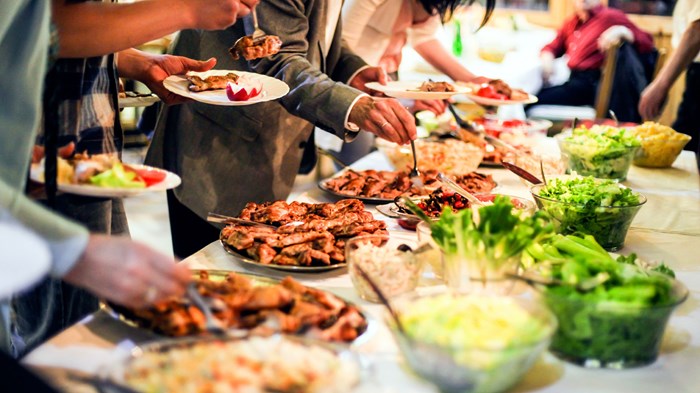 Image: Good Life Studio / iStock
Today's post comes from one of the winners of the Her.meneutics Summer Writing Contest, responding to the question, "What do you wish the local church knew?" Winning entries will appear on the site each Wednesday through Labor Day. –Kate
There's an old Southern Baptist joke: A teacher told her students to bring in symbols of their faith for show and tell. Johnny is Catholic and shares a crucifix. Suzy is Jewish so she presents a Star of David. The teacher is confused, though, to find Bobby holding a casserole dish. "What religion are you, Bobby?" He replies, "Oh, I'm a Baptist!"
The joke gets repeated in sermons and online because we Protestants still love our covered-dish meals. We host dinners on church grounds and potlucks for Christmas, birthdays, and funerals. In the South, we bring fried chicken and peach cobbler to the ailing and bereaved because we know that there is healing at the table.
Yet, the same table we ...
1