Hallmark Christmas Movies: 'Guilty Pleasure' No More
The good-hearted holiday films prove more popular—and more lovable— than we assume.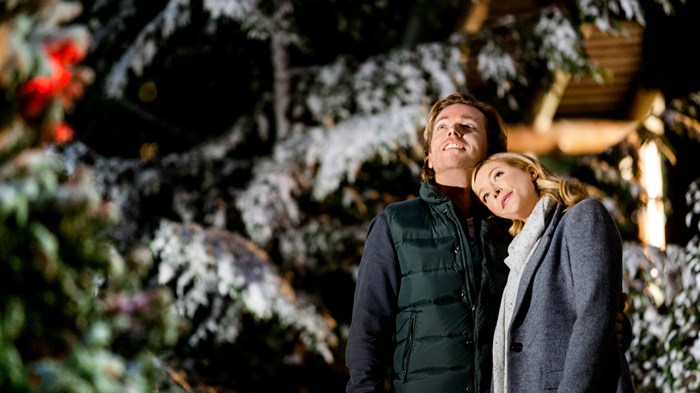 Image: Marcel Williams / Copyright 2015 Crown Media United States, LLC
It starts with a girl. She's white, with immaculately curled hair. She is shy/clumsy/uptight, but deep down, she wants to open a bakery/be an artist/follow her dreams.
Then there's the boy. He's also white, with perfect teeth and hair like a businessman from the '80s. He works too much/doesn't care about the holidays/needs help raising his kids because his wife recently died.
Maybe the roles are reversed; it doesn't really matter. The lighthearted conflict between them goes on for 45 minutes to an hour, until they kiss at the end. Cue the music, fade to the credits, and then it starts all over again.
This is the Hallmark Channel's Countdown to Christmas spectacular, a nonstop lineup of variations on the romantic holiday movie formula. In 2015 alone, Hallmark has released 17 new Christmas-specific movies, adding to their expansive back catalog of made-for-TV films. This year was my first time sitting down to watch their feel-good movie marathon, but ...
1