The Prophetic Voice of Leslie Knope
What 'Parks and Rec' teaches us about loving people and place.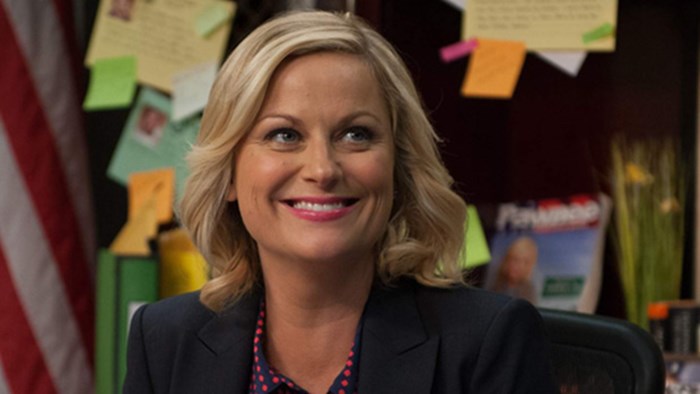 Image: NBC Universal
A couple of months ago, burdened by ISIS violence, Ferguson, Ebola outbreaks, and Nigeria kidnappings, I walked a few blocks over to attend a neighborhood association meeting.
It felt uncomfortably quaint, trivial compared to the horrendous news that week. An elderly lady complained about her neighbor parking too close to her driveway. People argued about zoning ordinances with amusingly nerdy earnestness. There was a budget report about an ice cream social. It felt retro somehow, shockingly devoid of irony.
When I got home and my husband asked how it went, I could only describe it as "refreshing." As global problems raged, all so very out of my control, there was something humane, empowering, and hopeful about sitting in a room with people debating traffic flow on Morrow Avenue, people who cared enough to give up their Monday nights to make some small difference where they live.
I told him the meeting was like an older, slightly grumpier version of Parks and Rec.
In ...
1