Would Today's Proverbs 31 Woman Do Multi-Level Marketing?
How companies appeal to family values and female empowerment.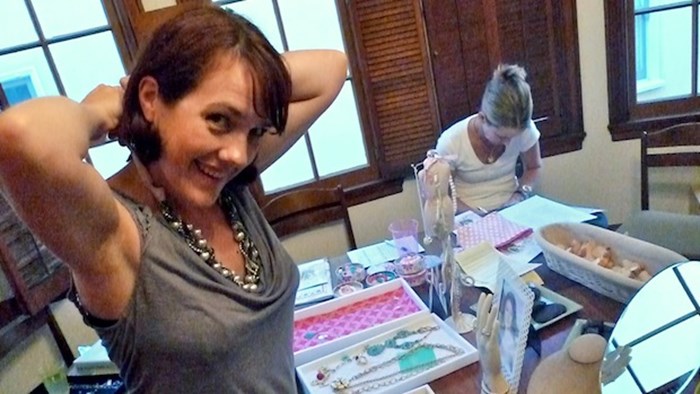 Image: Ann Larie Valentine / Flickr
In the late 1940s, Earl Tupper had a problem. He'd invented a storage product that could revolutionize the American kitchen—if only housewives could be convinced to use it. Enter Brownie Wise, a divorced single mother, who instantly saw the potential of Tupper's product and began marketing it through her own social network. Using in-home demonstrations (including throwing a sealed container of food across the room to prove its effectiveness), she recruited other women to sell to their friends and neighbors.

And like that, the Tupperware Party was born.
Today, over 16 million people participate in direct sales in more than 1,000 multi-level marketing (MLM) companies in the US. Products still include kitchen gadgets, but have broadened to jewelry, home décor, essential oils, handbags, health supplements, and cosmetics—generally items of particular interest to women. Parties have moved from living rooms to Facebook groups, and MLM now goes by the gentler name of "network marketing." Companies like Thirty-One Gifts, doTerra Essential Oils, Jamberry Nails, Pampered Chef, and Stella & Dot train women to become experts in a distinct product line to market to their social networks. Depending on the product and company, they may be called consultants, stylists, wellness advocates, or agents, but the goal is the same as it was for Wise: Educate your friends and neighbors in this wonderful product, sell it to them, and then recruit ...
1