Dating by Q&A
Keeping courtship from turning into a job interview.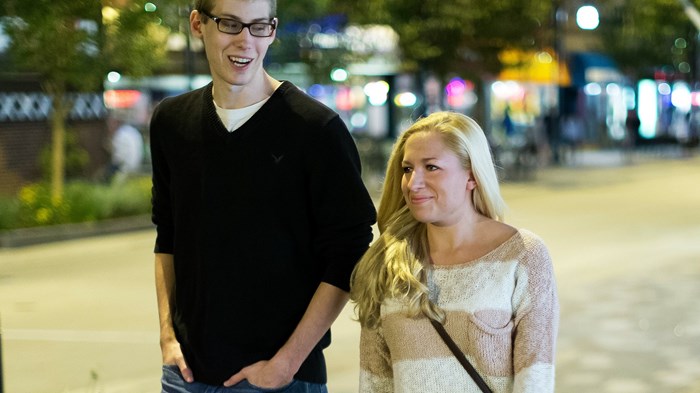 Image: John Benson / Flickr
I learned to ask questions when I was 20. My parents would tell you I've been asking questions long before then, since I was barely a year old. I have never accepted first, second, or third answers. I was the kind of kid who had to touch the hot stove before I understood what hot meant. (There are words for this, none of them too complimentary.)
What I learned at 20 was to ask questions not to gain for myself answers, but to indicate interest in someone other than myself. It is through this approach to questioning and conversation that I learned to be a friend.
A recent New York Times column instructed readers, "To Fall in Love with Anyone, Do This," based on a study by a psychologist specializing in relationship research. Arthur Aron lab-tested strangers using a list of 36 questions and four minutes of staring into one another's eyes. The result: a wedding six months later. The author of the article tried Aron's experiment herself, and sure enough, claims ...
1